Aspire not to have more but to be more.
-St. Oscar Romero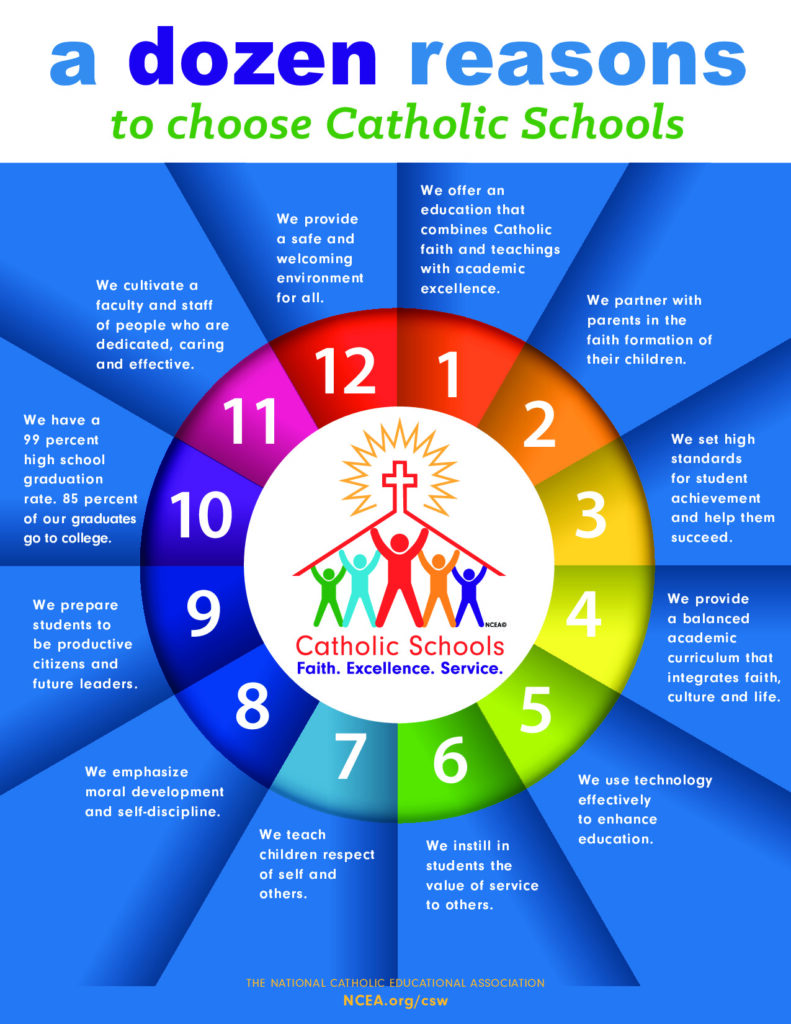 Holy Cross School is rooted in the Catholic faith. As such, we provide a loving, child-centered environment for our students. We build a community of Love, Faith and Service. Catholic education provides a faith-centered and rigorous academic experience for students. Catholic schools are committed to providing the highest quality education possible. It is well known that students who attend a Catholic school generally will do better than public or charter school students on standardized tests, and attend better colleges and universities.
Holy Cross School follows the curriculum prescribed by the Archdiocese of Philadelphia's Office of Catholic Education. Our administration and faculty  strive to create an atmosphere of learning which respects and honors all. Each faculty member endeavors to develop specific grade level lessons according to the varying learning styles of the students in each particular grade. In an effort to achieve sound moral values, academic excellence, ensure an atmosphere conducive to academic success, and develop a worthwhile self-image for each child, the faculty creatively challenges and instructs in a manner befitting a professional Catholic educator.
Religious Education and Faith
Holy Cross School enables each student  to enrich his or her relationship with God. This relationship serves as a strong foundation which will empower them to be active members of the Church and enable them to make a difference by being the Light in our world. Religion class is included in the daily curriculum and throughout all subjects. In certain grade levels, students focus on preparation for their sacraments.Our Religious curriculum includes a monthly virtue program in which each month Holy Cross School reflects on and attempts to embody a specific virtue. School Mass is attended once a month on First Fridays, for Holy Days of Obligation, as well as special Religious functions.
Academics
Passionate, skilled and dedicated Catholic teachers
Internet access though the building
One to One Chromebooks
Science Lab
Resource Room Grades K-8
Math Coach Grades 5-8
STREAM Program
Special Classes:
Art, Music, Library, Physical Education, Technology
Activities/Competitions:
Academic Bees
School Show
Service
"For even the Son of Man did not come to be served, but to serve, and to give His life a ransom for many." (Mk 10:45). At Holy Cross School we encourage our students to serve others and are to take an active part in serving their community. Students organize and run food drives, raise money for charitable causes, and take part in service projects as a school community and as individuals.
Middle States Accreditation
Holy Cross is accredited by the Middle States Commission on Elementary Schools. As an "accredited" institution, Holy Cross School adheres to applicable MSA policies and meets the requirements of the self-study protocol used.
This accreditation means Holy Cross demonstrated a commitment to quality education as a means to adhere to the Middle States Mission Statement that touches on an aspiration "to improve the quality of education in the United States and around the world by assisting schools to achieve excellence through the process of accreditation, by affirming to the public a member school's trustworthiness and commitment to continuous improvement, by providing the network and resources for the promotion of proven practices."
All Catholic schools in the Archdiocese of Philadelphia enjoy Middle States Accreditation. While the process is not simple, obtaining the accreditation ensures each school in the archdiocese offers a rigorous curriculum that offers each student the best educational option.
A Middle States accreditation provides quality assurance for Holy Cross' academic standing.The quality of our academic program is equally important which is why we invest time and money in the Middle States.