Daniel J. Salvatore, Ed.M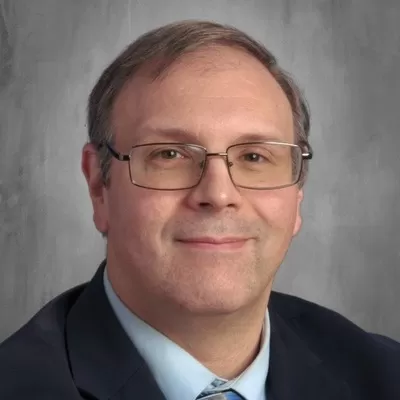 Welcome to Holy Cross School!
Mr. Salvatore is a third-generation teacher, following in his mother's and grandfather's footsteps. He has a strongly rooted Catholic faith, in which he and his wife, Jennifer actively model and teach the Catholic values to their two daughters, Caileigh and Victoria. He finds it important to positively impact people on a daily basis by modeling the Catholic values and teaching, and asking oneself, "What good have you done today?" He believes in the philosophy that there is not a saint without a past, nor a sinner without a future.
Mr. Salvatore comes with several years experience as a classroom teacher and strong years of experience as an administrator. A graduate of Penn State University, Cabrini University, Widener University and Point Park University, Mr. Salvatore earned his Bachelors in Arts with a minor Art History, his Masters in Education, Educational Leadership & Administrative certification and completed additional graduate studies. He is a lifelong learner who has a wealth of knowledge, information and practice to cultivate and grow a vibrant school community. His primary beliefs in education are to teach students as if they are your own children, and great educators make learning relevant and therefore are surprised by their students on a daily basis.
Mr. Salvatore is an advocate for researching and applying proven educational practices to increase the quality of education for the staff and students. Bringing the community members together to help grow and serve the school and greater community is an aspiring goal for Mr. Salvatore. He envisions that all school community members can use their many, different, God given gifts and talents to work together as One Body of Christ.
If you are interested in our school, please call Mrs. Spurrier our tuition/enrollment manager at 610-626-1709 for further information or to arrange a tour.
Thank you for stopping by!
Daniel J. Salvatore, Ed. M